Housing Sizes & Building Typologies
As per our previous article "Building a house What should I Consider" , we will talk in a bit more detail about the size and building typologies.
The scale, as well as type of a development, can affect the overall costs and building times of a project. A single story detached dwelling will take much less time to construct but will gain lower returns than a multi-dwelling project.
To break it all down, the majority of the property market is made up of repeat typologies, and if it isn't already obvious, here is a break down of the current market and the pros and cons of each type. There will be types left out of this list but this is a generalised run down.
Detached Housing
The majority of the suburban landscape is made up of detached housing, predominately single / two-story dwellings.
A majority of older examples are sited as a single dwelling on a larger block, and a lot of our clients to come to us with an existing dwelling hoping to develop one to two in the rear.
There are also times where it is more practical to remove the existing dwelling due to a number of reasons, but this is accessed on a case by case scenario.
Pros
Larger sense of privacy
Lower noise transference
Cons
Will likely require more energy for heating/cooling as opposed to shared structures due to its high surface area to volume ratio.
If it is an older dwelling, may require some work to refresh or update its conditions.
Side by Side | Duplexes (Dual Occupancy)
Duplexes are ironically two dwellings with a shared common wall dividing the dwellings as well as lot size. There are many benefits to construction to a dual occupancy and is my bread and butter.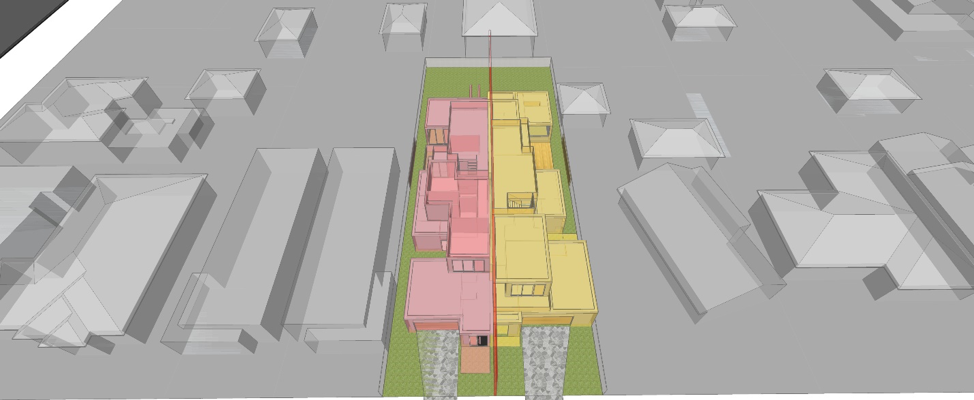 Pros
More opportunity for a spacious layout
Reduces requirement for the long common driveway (ie. saves space and construction costs)
In a lot of cases, Body corporate can be avoided
Cons
The potential for noise transferal
Not always align with neighbourhood character with the local councils.
If you are developing multiple detached housing on the same block, a common driveway will likely to be implemented, thus requiring body corporate and increase maintenance and construction costs.
Multi-Unit Developments
A Multi-Unit development typically in Victoria consists of a row of dwellings between two to three dwellings. This layout will consist of a common driveway and in some cases some communal landscaping. Please note: There are of course different typologies to this but this is the most iconic layout. The term Multi-Unit Developments include flats, townhouses and or units.
Pros
Big potential for good return on investment
Can be a landlord to multiple tenants
Efficient and functional use of space
Cons
Generally smaller dwellings with less space
Depending on your preference a lot of these examples don't have a refined "backyard" more a small service yard with a balcony
Body corporate
Apartments
Apartments share a structure and typically have multiple units adjacent to each other both vertically and horizontally. In my experience Apartments start anywhere from three storey structures onward.
It is also common to have a ground floor or below ground floor car parking and or a commercial element on the ground plane.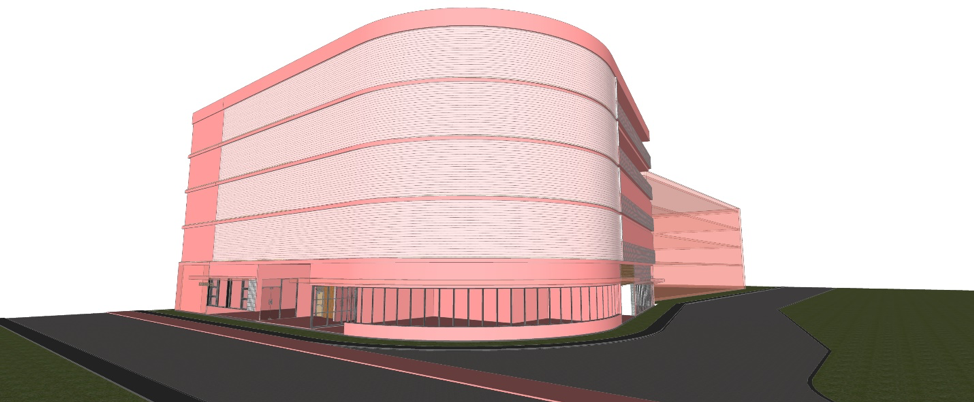 Pros
Big potential for good return on investment
Can be the landlord to multiple tenants
Efficient and functional use of space
Cons
Generally, smaller dwellings with less space
Generally, no backyard, just a balcony with common recreational areas
Body corporate