10 Metro Suburbs Shine with Double-digit Growth
Property in the capital cities, prices vary widely in the suburbs – Australia's 10 best-performing cities are concentrated in four metropolitan areas.
According to the latest realestate.com.au data, the top 10 suburbs are in metropolitan areas such as Adelaide, Sydney, Hobart and Melbourne, all of which saw double-digit median price increases in the 12 months to May 31.
Adelaide was the most active performer, with four suburbs making a list. Highbury, north London, was the strongest, up 26%, with a median price of $587,500.
North Adelaide (22 per cent), North Smithfield plain (20 per cent) and south Marino (20 per cent) also make a list.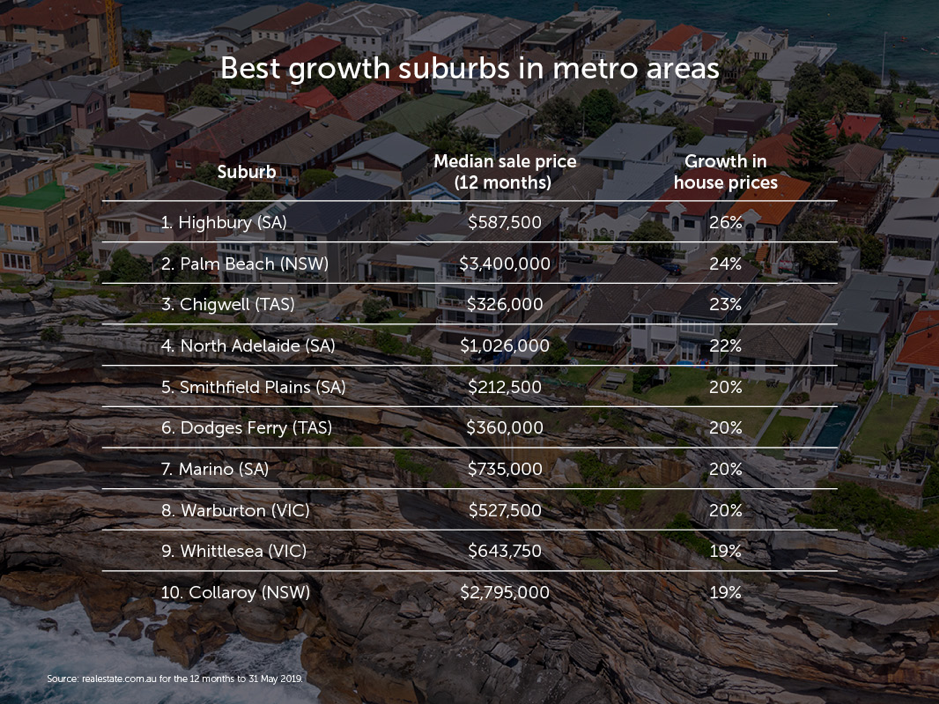 Sydney's Northern Beaches stood out in a steadying metro market, with both Palm Beach (24%) and Collaroy (19%) achieving solid growth for the 12 months. Palm Beach's median sale price of $3.4 million was by far the highest on the list, followed by Collaroy's $2,795,000 median.
In Hobart, Chigwell (23%) and Dodges Ferry (20%) are the best performers with median sale prices of $326,000 and $360,000, respectively, signalling demand in a very different market to the Sydney stars.
Warburton (20%) and Whittlesea (19%) in the east and northeast Melbourne are the only Victorian entries.
The realestate.com.au data looked at suburbs with at least 30 homes were sold in the year to May 31 2019, which were located within 30 kilometres of a capital city.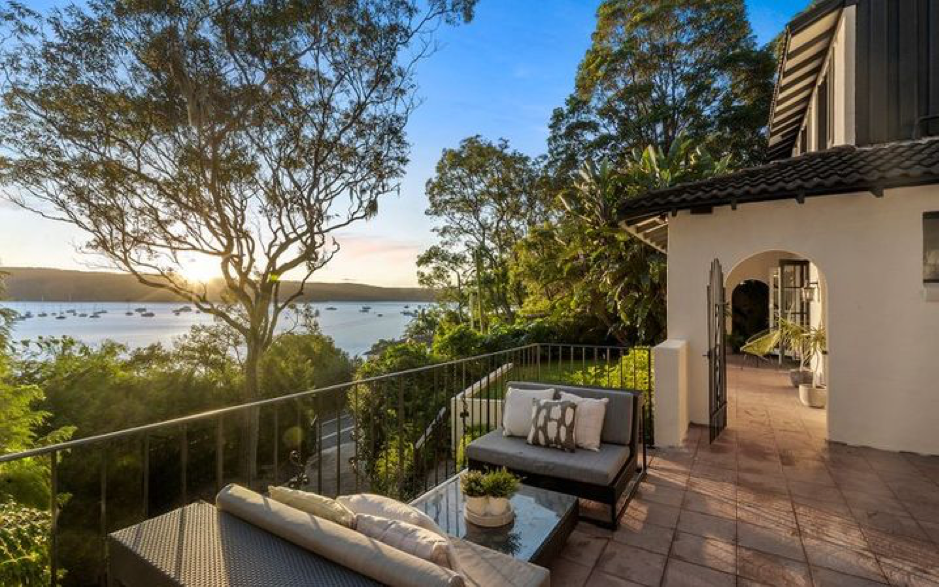 No suburbs in the ACT, NT, Queensland and Western Australia made the top 10.
Their absence speaks to broader activity in their capital-city markets, according to Nerida Conisbee, realestate.com.au's Chief Economist.
"They are just generally a lot of weaker markets, especially compared to Adelaide and Hobart. WA and NT are very skewed markets… Brisbane has a lot of stable markets, but not a lot of price growth; it just moves forward," Conisbee says.
In Adelaide, many factors are driving up house prices, one of which is access to more affordable housing, she says.
"Adelaide's been going well for quite some time. A lot of it has to do with the fact the city's economy is doing well. Rental growth has been happening for a while; people are moving to Adelaide for jobs and investors are very interested.
"Owner-occupiers and investors have both been seeing it as far more appealing than cities like Sydney and Melbourne. There's demand, and you can still get it in these suburbs, where it's much cheaper."
Conisbee says Hobart used to be "very cheap, but not anymore", so overpriced buyers have moved.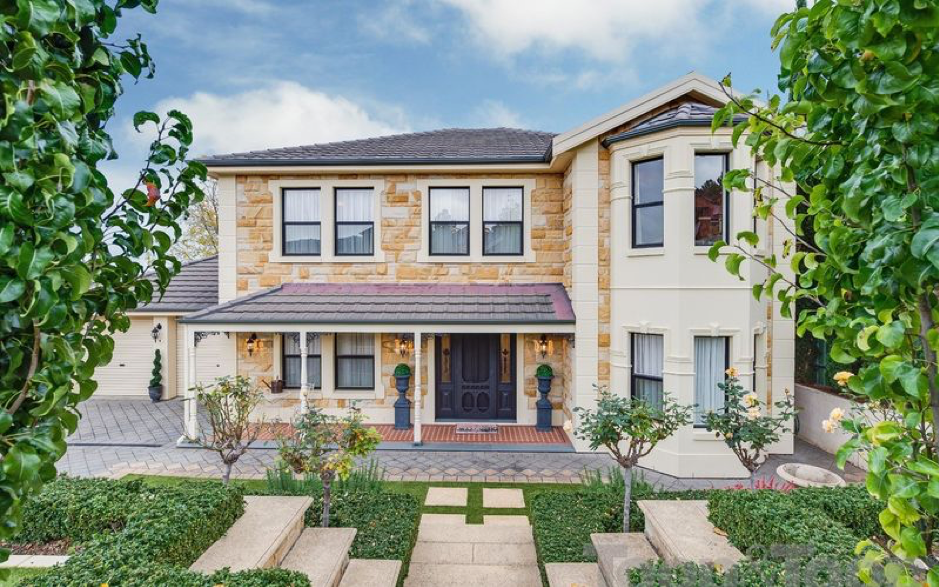 Highbury in Adelaide had the highest growth for the 12 months to May 31 2019. Picture: realestate.com.au/sold
"It's a ripple effect. We saw a lot of activity in upscale suburbs like Battery Point and Sandy Bay, but first home buyers or investors are looking at other areas, which has triggered a rise in house prices," she says.
"In Melbourne, the exurbs are offering big houses on big blocks at quite an affordable price. Many such places are unlikely to continue to see such price increases; it's just a reflection of some high demand."
Source: www.realestate.com.au